RESPONSIBILITIES OF ADJOINING OWNERS
WHO IS AN ADJOINING OWNER?
Who is an Adjoining Owner: Someone who receives formal Party Wall Notices from the Building Owner regarding proposed works.
Dissent or Consent:

Adjoining Owners can either dissent or consent to the notice within 14 days of receiving it. Dissent meaning a legally binding Party Wall Agreement (Award) would need to be put in place prior to the commencement of the works. Consent meaning that the Adjoining Owners

are permitting the Building Owner to proceed, without any responsibility for any damage that may be caused to Adjoining Owners property in the process

of construction.

Dispute Resolution:

If the Adjoining Owner dissents, a Surveyor(s) is/are appointed to administer a Party Wall Award (Agreement) in accordance with the Party Wall etc. Act 1996.

Involvement of Third Surveyor

: Both appointed Surveyors select a Third Surveyor for settling unresolved issues, although this is rare.

Legally Binding Award:

The Party Wall Award specifies the parties involved, scope of works, and agreed safeguards for minimal inconvenience.

Schedule of Condition:

A report documenting the condition of the Adjoining Owner's property at risk prior to the commencement of the notifiable works and relevant documents/drawings are appended to the Award.

Post-Work Inspection:

The appointed Surveyor(s) inspect the Adjoining Owners property after completion to ensure no damage, referring to the Schedule of Condition. If damage is identified, the appointed Surveyors can be instructed to rectify any damage found caused by the notifiable works.

Surveyor Fees:

The Building Owner is usually responsible for both their own and the Adjoining Owner's Surveyor fees. The Adjoining Owners Surveyors fees are usually agreed upon in the final Award.

Agreed Surveyor:

Both parties can appoint a single impartial Surveyor known as the 'Agreed Surveyor,' or the Adjoining Owner can choose their own.

Seeking Advice:

If you have received a Party Wall Notice and need guidance on protecting your property, our friendly team is available for advice.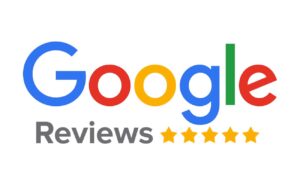 TESTIMONIALS FROM OUR CLIENTS
Over the years our team, has worked for large companies, private home owners, local authorities, housing trusts and charities. Sophie Nair
Loft Conversion Rhys Sayers
Loft Conversion Zohre Kaplan
Rear Extension Ricky Beiant
Rear Extension Gurveer Kaur
Loft Conversion Kavita Chadwick
Loft Extension
Our extensive resume consists of many projects we have assisted Adjoining Owners on
If you have any further questions, please visit our blogs! or FAQs!