Detailed Written Reports
What is a Schedule of condition?
Preserving the condition of your property during construction or renovation projects is crucial. At The Party Wall Guru, we specialise in providing detailed Schedule of Condition reports that offer meticulous documentation of your property's current state. Our reports are designed to safeguard your investment, minimize costs, and facilitate smooth resolution of disputes.
Why a Schedule of Conditions is recommended:
Mitigate Risks:

Our detailed Schedule of Condition reports act as a proactive measure to identify and document the existing condition of your property. By capturing accurate information, we can help you avoid disputes and protect your interests.

Cost-Effective Solutions:

By assessing the condition before the commencement of notifiable works, our reports can help differentiate existing damage from potential construction-related issues. This enables swift and accurate identification of responsibility, reducing unnecessary costs and delays.

Expert Guidance:

Our team of experienced surveyors is dedicated to providing professional and reliable service. We pride ourselves on delivering accurate, in-depth reports that meet the highest industry standards.
Ready to protect your property? Contact our specialists today for a free quote or initial consultation. Our team is here to guide you through the process and ensure your property is safeguarded every step of the way.
Get plans reviewed for free
Initial consultancy advice
Get a free no obligation quote
A condition report of your property prior to the commencement of the notifiable works
HOW CAN A SCHEDULE OF CONDITION HELP ME?
What to expect:
Step 1: Our expert Surveyors will schedule a convenient time to conduct a comprehensive inspection of the parts of the property that are likely to be impacted.
Step 2: We will document its current state, capturing written descriptions, photographs, and even videos. This detailed Schedule of Condition report serves as a valuable baseline, enabling accurate assessments of any damages that may occur due to the notifiable works, during or after construction.
Step 3: Throughout the construction process, our experienced surveyors are available to address any questions or concerns you may have. We provide ongoing support and guidance to ensure that your interests are protected and that the works proceed smoothly
Step 4: In the rare event that damage occurs to your property as a result of the construction works, our appointed Chartered Surveyors are ready to step in and assist. We will diligently investigate and resolve any disputes, working towards a fair agreement between you and the neighbouring property responsible for the work. Our expertise ensures that any damage is promptly addressed, protecting the value and integrity of your property.
At The Party Wall Guru, we understand the importance of preserving your property's condition. With our detailed Schedule of Condition reports, you can rest assured that your home or investment is protected. Don't leave it to chance – let our experts provide you with the comprehensive documentation you need.
Contact us now to get started.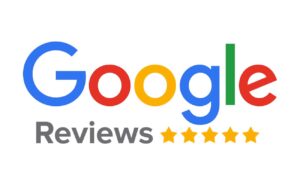 TESTIMONIALS FROM OUR CLIENTS
Over the years our team, has worked for large companies, private home owners, local authorities, housing trusts and charities. Sophie Nair
Loft Conversion Rhys Sayers
Loft Conversion Zohre Kaplan
Rear Extension Ricky Beiant
Rear Extension Gurveer Kaur
Loft Conversion Kavita Chadwick
Loft Extension
Our extensive resume is comprised of over 1,500 projects completed
If you have any further questions, please visit our blogs! or FAQs!